Hey all! Since I plan to be reviewing a lot less, but still want to talk about all the books I'm reading, I thought it would be fun to do a little recap
What I've Been Reading: 
Here are some standout books I've read this past month or so. I loved them all so, so much. Ratings / some mini thoughts are below.
Howl's Moving Castle by Diana Wynne Jones

I've been meaning to read this for ages and wow, it was so, so good. The book is adorably whimsical, the writing is lovely, the characters are fantastically developed and occasionally hilarious, and I don't know how she did it but Diana Wynne Jones made me ship a 90 year old woman with the most spoiled wizard ever, and I didn't even notice that I was until I was swooning at the end. Read it!
Frankenstein by Mary Shelley

We all know this story – except, not really. At least I didn't, so it was so interesting to finally read this book and hear the real story, which is not scary at all, but very much one of the saddest I've ever read. The characters in this book . . . just wow. And the writing is truly stunning – some of the scenery description especially just gave me chills. Read it!
Peter Pan by J.M. Barrie

I don't know how I haven't read this already . . . I finally did though, and devoured this in a day and wow; this story is so much darker and sadder than I could have imagined. I think the common consensus is that this book is about needing a mother. That too, but I think it's mostly about a sometimes painful reality: everyone has to grow up. Anyway, this is a favorite now; it's been days and I can't get this haunting story out of my head.
Princess Academy by Shannon Hale

This was a reread, and it was even better than I remember it being when I read it over and 5-7 years ago. I was honestly very scared to reread this because it's a childhood favorite, and I'm always scared I won't like them as much now that I'm old 😦 But rereading this made me love the story even more than I ever have.
Mary's Monster by Lita Judge 

This one was sad and a tad depressing, but I guess that fits what I've read about Mary's early life. Simplistic, but pretty and made me look at Frankenstein, which is up in this list in a whole new way. The illustrations are absolutely breathtaking – by far the best part. Simply stunning.
Currently Reading: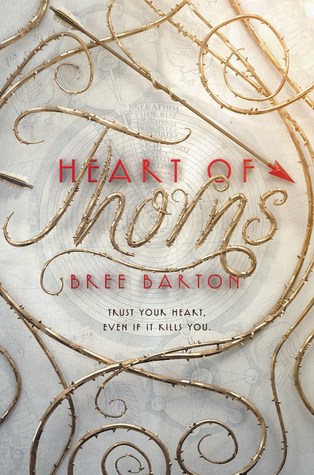 Objectively, this book is terrible, but it's ridiculously readable so I feel compelled to finish *rolls eyes*
Have you read any of these books? What books have you been reading lately? Any you're looking forward to reading soon? Let me know in the comments!