Oh hey! How have you been? I have just read the most amazing series, and I can't get it out of my head. It has been a very long time since I've loved characters and a fantasy world quite this much.
This isn't a review because I really can't articulate how or why I love this series soo much (believe me, I've tried – the perfection of these books defies words) but I want to share with you some of my favorite things about it, and also why you must read this series ASAP. There will be no spoilers. You must read the series yourself.
5 Things About the Queen's Thief Series 
(all covers link to Goodreads)
1) The world building and political atmosphere are absolutely stunning. Here are some things about it: 1. It is set in an Ancient-Greece-inspired country that was probably the realest fantasy world I have ever read. I even had to step back from the series for a bit and remind myself that this is fantasy, not ancient historical fiction, and that these gods are not the real Ancient Greek gods. 2. There are sophisticated political machinations throughout the series, that you just don't see in YA (after this I desperately wish we did) and wow, even though I maybe didn't catch it all this first time through, it was so fascinating and gripping. 
2) The characters. Each one . . . just wow. (Should I replace this "review" with a bunch of "wows" and hope you read the series? Probably.) Anyway, they were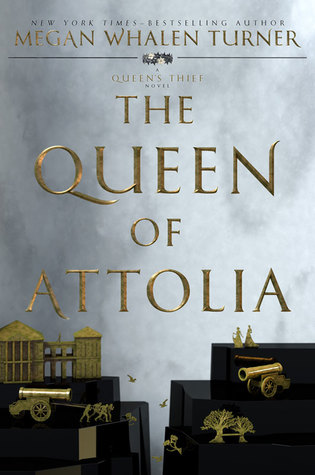 all phenomenally developed. There are like a thousand characters in this book but they do not blend together. At all. Each one feels like a real person. It's incredible. Here are some of my favorites: Eugenides, the titular thief, who is sneaky and clever – you never know exactly what he's planning. Eddis and Attolia, the two queens who are both clever and powerful, and Attolia is the best "villain" you will ever read. I'll leave it at that.
3) The plot twists, character twists, EVERYTHING twists, are incredible. Yes, I saw the one in Book 1 coming; most people do (don't worry, doesn't affect enjoyment at all; in fact, it makes it better) but HOLY COW, the other ones shocked me and I cannot wait to read these books all over again and pick up on the clues I am positive are there. 
4) Everything made me so emotional. Maybe you're nothing like me, but I love stories that make me feel. These books did just that. I think it's because everything felt so real – I cared about the characters so much. 
5) The whole series is incredibly gripping! I read this whole series in about a week – and that was on top of the six thousand classes I am taking and everything – because I could not put it down. WOW WOW WOW.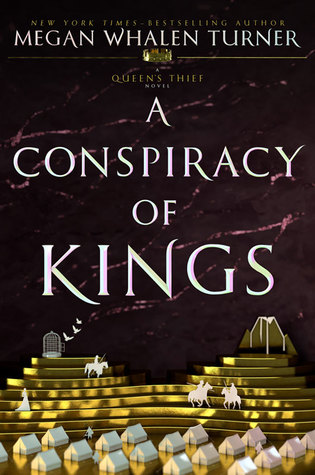 Have you read this series? Do you have plans to? Please say yes!! I need someone to fangirl with! And be sure to link to your latest posts in the comments so I can read them!