Hey! Today I'm linking up with Top Ten Tuesday @ The Broke and The Bookish. Today's prompt is, "top ten books on your fall TBR." I could pretend that I'm not listing ten books because I ran out of ideas, but it's really because I'm kind of lazy and formatting posts takes long enough as it is without having to insert 5000 extra book covers, so here you have 7 books on my fall TBR! 
I LOVE fall. It is my favorite season. If I could live somewhere where it is October year round, I'd do it in a heartbeat. There are lots of reasons I like fall: 1) the leaves are changing and it's like living in fairyland 2) I can wear boots again 3) the air just smells so good. I don't even know how. 4) I really like Halloween and pumpkins and chilly days and 5) reading is so much more fun in fall. I think it's because when it's colder reading feels more cozy, and also there are so many books that are just perfect for fall. Here are some of the ones I'm most excited for!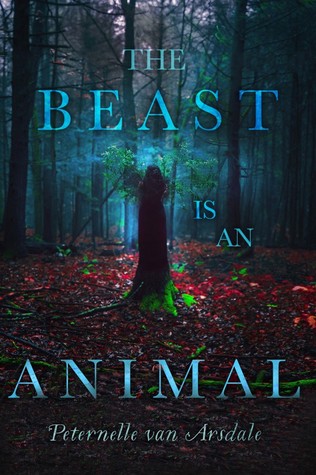 The Beast is an Animal by Peternelle van Arsdale
 I've had this one sitting on my shelf since just after it came out, and I have been saving it for fall. (At least that's what i keep telling myself. Really I just haven't gotten around to it yet, but this is a PERFECT excuse. Clearly.) 
Anyway! It looks deliciously dark and creepy. I actually really don't know what it's about. (I think I read the synopsis back in like, March? Knowing me, though, I probably didn't.) But I've heard it described as Brothers Grimm meets Salem and I AM HERE FOR THIS. Also the cover just screams fall. I can't wait to read this… if I can get away from homework for once xD.
A Skinful of Shadows by Frances Hardinge 
YOU GUYS THIS COMES OUT IN A MONTH AND I AM NOT OKAY.
Well, actually, the UK edition comes out in a week, and I have a copy coming from Book Depository! Update: I JUST FOUND OUT IT SHIPPED AND ASDF;;JLKSADFA
Really any of Hardinge's books are perfect for fall. They're all so atmospheric and dark and some of them are set in fall. 10/10 would recommend picking one up.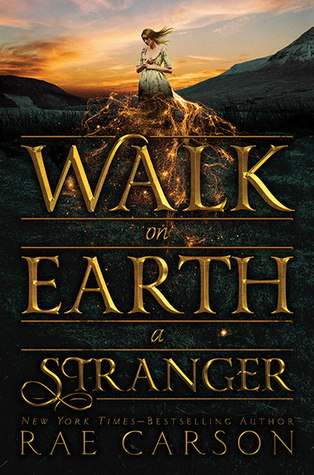 Walk On Earth a Stranger by Rae Carson 
So in my US History class there is an option to read a nonfiction book and write an essay, or do a short analysis or two HF books from the time period we're studying.  Clearly the choice was obvious. I know. I'm jealous of myself.
I've had this one on my shelf ever since I bought it just for the cover. I KNEW there would be a time when it would pay off xD. Anyway, this one is set during the Gold Rush and the main character can sense gold or something. I'm not really sure, but it sounds really great. Mostly though I'm just beyond thrilled that I get to read it for class xD.
Shimmer and Burn by Mary Taranta
I had this on my TBR at the beginning of the year, but I forgot about it. I've been seeing some really good reviews for it lately, though, and I really want to get to it this fall!
I don't know a ton about this, but the (confusing) synopsis says something about smuggled magic and plagues and that sounds very delightful, thanks.
Stolen Songbird by Danielle L. Jensen  
I just randomly found this the other day, actually, and it looks SO GOOD. It's about someone who is kidnapped by trolls and taken underground, and it sounds weird and creepy and dark and I LOVE that.
Plus, I'm getting all sorts of fall/winter vibes from the premise, and I don't even know why. But I can't WAIT.
What books are on your fall TBR? What's your favorite season and why is it fall? Have you read any of these books? Also, how long does Book Depository take to ship because I AM DYING ALREADY.