Hey! I'm linking up with Top Ten Tuesday @ The Broke and the Bookish for today's post.
The theme was "10 Book Recommendations for __." Obviously, there are not ten suggestions in this post, because 1) the number 7 is so much better than the number 10 and 2) there is a tragic scarcity of YA historical fiction in this world that must be amended and 3) I'm kind of really lazy…
I've been reminded recently of how much I love historical fiction. It is one of my favorite genres in the whole world, and I'm slowly starting to wonder if *gasp* I might like it even more than fantasy. *hides*
I ranked these books from 1-7 on a scale of "historical fiction-ess," so if you want to try reading historical fiction,but aren't sure about the genre, number one is a great place to start!
7 Historical Fiction Books For People Who Don't Read Historical Fiction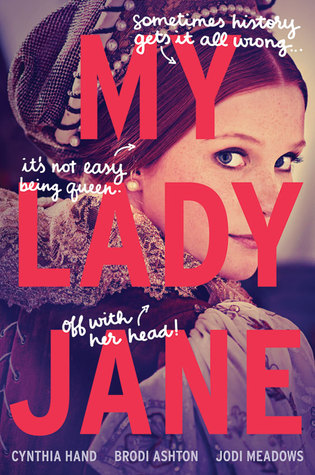 1) My Lady Jane by Jodi Meadows, Cynthia Hand, and Brodi Ashton
Why you should read it: This book is an magical, not-actually-historically-accurate-at-all story about the Tudors. It's so delightful. It's hilarious, and so, so happy, and I have rarely laughed quite as loud as I did when I read this book. 10/10 would also recommend listening to this audiobook at 2x speed. The narrator yells and is very dramatic and is British, and listening to it fast makes it ridiculously hilarious.
Also, this book has a lot of fantasy elements, and the historical fiction aspect is actually super light! It's a good intro to the genre, but you don't have to worry about being bogged down old dialogue etc.
2) Audacity by Melanie Crowder 
Why you should read it: This is actually a super underrated book! It is about Clara Leimlich, who fought for worker's rights in the early 20th century. It is told completely in verse, so whether or not you'd like this book probably would depend a lot on that. Anyway, I loved this book so much!! It is relatively light in all the details, but you still learn a lot about the people and time period, and the fact that it's written in verse makes it really easy to read. Also, there's no historically-dense dialogue.
3) The Lie Tree by Frances Hardinge 
Why you should read it: Clearly I couldn't shove book recommendations at you without mentioning Frances Hardinge.
Besides the fact that this book was written by my favorite author and therefore is perfect, this is a historical fiction/fantasy set in England in 1860s, in the midst of the conflict following Darwin's book. The fantasy aspect is so wonderfully woven through the historical aspect, and the setting and characters are brilliant.
This one's a liiittle more dense in terms of setting/dialogue, but it's still relatively easy to read.
4) The Cure For Dreaming by Cat Winters 
Why you should read it: Cat Winter's books are phenomenal, but this is the best of her's I've read so far. It is set in 1900 in Oregon, and the main character is a suffragette. I LOVE how Cat Winters blends paranormal aspects with historical fiction, and this one is perfect. There is hypnotism in this book, and an almost-french hypnotist, and you can read all about this awesome book in my review. 
This book isn't super dense, and the plot/dialogue are pretty easy to follow. Plot wise, though it's relatively slow, but I was still completely hooked by it!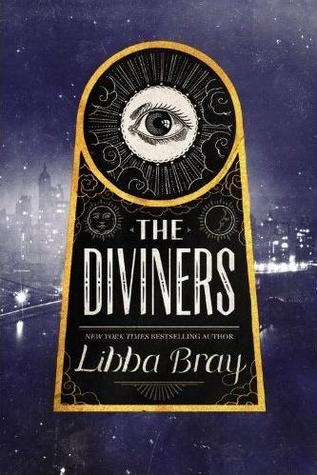 5) The Diviners by Libba Bray
Why you should read it: This is a paranormal-occult-serial-killer-murder-mystery extravaganza set in Prohibition New York City. 
The setting is definitely the best part of this book! The characters are fantastic too, but the setting completely blew me away. This book is pretty dense in terms of setting, and the dialogue is full of words and dialect from that time period. The story is super gripping, scary, and exciting, even though it is <500 words long.
6) The Passion of Dolssa by Julie Berry 
Why you should read it: This book is pretty much perfect in every way. It is set in 1241 in Provensa, after the Catholic/French crusades, and is about a girl who is hunted by the church for being a heretic. One of the best things about this book is the writing. It is beautiful. The setting and characters are also so amazingly and beautifully developed! I wouldn't say this book is dense in terms of setting/dialogue, but the whole atmosphere is very…old. I don't know xD. It is also very slow, but extremely gripping. I was so emotionally invested in this book the entire time. I personally LOVED it! You can read my review of it here. 
7) The Dark Days Club by Alison Goodman 
Why you should read it: This is another Paranormal + Historical Fiction book. This one is set in Regency England, and is about a secret group who fights monstery things. 
This book is full to the brim with detail about the time period, and I totally felt like I was there. It isn't suuuper dense, so really the only reason it's in the 7th spot is because it's veeery long and reeealy slow (though super entertaining/engaging) and SOMething had to be last!
Do any of these books interest you at all? How do you feel about Historical Fiction? Do you have any HF recommendations for me? Spoiler: I desperately need some… xD.